About
---
I have enjoyed being a Real Estate Broker with RE/MAX ROYAL (JORDAN) for over 23 yrs. Servicing clients from the West Island, Vaudreuil, St-Lazare and Hudson areas. On occasion I have listed and sold in the city of Montreal for preferred clientel(le). A previous career in banking and the financial industry helped to contribute to the foundation of my real estate beginnings as a broker. I believe in keeping current, through on going educational seminars from various associations and mandatory courses related to Real Estate, which in turn, makes me confident I will be providing my clients with sound information and the best advice for their needs. I feel a great sense of pride that my clients trust me to help them navigate through the increasingly complex process of purchasing or selling a home or investment property. I feel privileged to be a part of that time in their lives. Experience, Knowledge, Competence, Communication and Professionalism and by the way....
I LOVE REFERALS !
Properties
---

Loading
Hobby Farm
Sainte-Justine-de-Newton
549 Mtée Latulippe
3
1
Testimonials
---
It was a pleasure to work with Marcelle Young. She was always available and ready to provide professional explanation and details for all my questions. She is knowledgeable, approachable, personable, endlessly patient. I highly recommend Marcelle ! Best Regards
Marcelle's preparation, professionalism and in depth research that guided us all through the intricacies of the real estate. From finding the property to finalizing the deal and the suggestion of an excellent notary, Marcelle was our guardian angel ! Trust, competence and professionalism and what stands out is that she cares. Sincerely,
Marcelle took care of the sales, rental and purchases of our properties. She is very knowledgeable, professional and extremely detail oriented person. We have used her services for all the necessary transactions and she was always able to get back to us with all the answers, explanations and help very quick. Her patience and knowledge deserves a bonus reward. Where we marked 5 in this survey-that we are very satisfied , it is not an overstatement.
Marcelle was a pleasure to work with and someone we will definitely use again and refer to our friends. She is a true professional and she really cared about what our needs were. Working with Marcelle was the best experience we've ever had with a real estate broker. Pat Mancini
Marcella Young was amazing. Very thorough and her attention to detail was impressive. Here kindness and professionalism was something that made her stand out. I will use Marcelle in the future without and hesitation!
Marcelle was amazing! She always made herself available and took the time to carefully explain everything in detail. We will definitely be referring her to friends :)
We believe that our real estate agent went above and beyond in every aspect of this sale. The experience was totally new to us and very overwhelming and our real estate agent guided us every step of the way. We believe Marcelle Young is one of a kind and without her help we may not have succeeded with the purchase of our home. We express our sincere thanks to Marcelle and would recommend her to anyone we that we know who is looking into buying a home. Sincerely.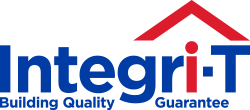 The key to solving latent (hidden) defects.
The Integri-T plan is a guarantee offered to buyers and sellers who want peace of mind in the event of latent defects. This unique coverage exclusive to RE/MAX provides financial protection to buyers and sellers in case of a claim.
Learn more